Metal Forming Optimization
This example illustrates an optimization of a metal forming process with LS-OPT.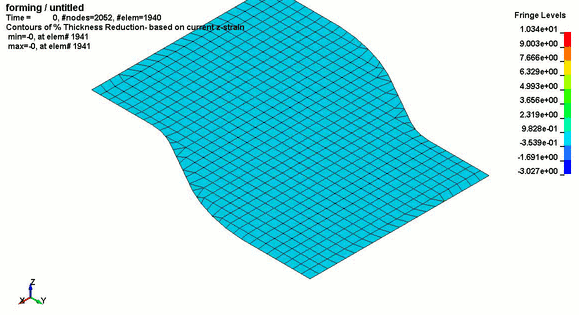 Forming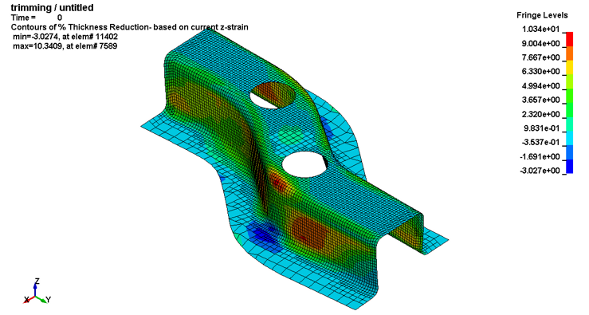 Trimming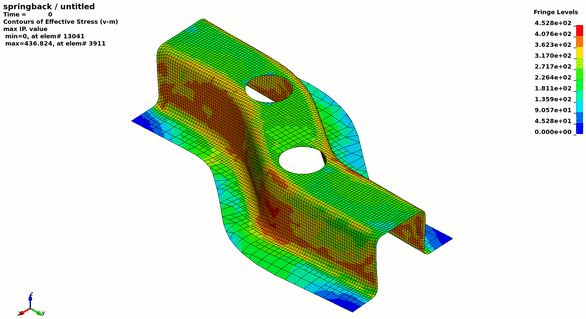 Springback
This example problem illustrates the following features:
Setting up a process consisting of several simulation steps in LS-OPT.
How variables in the first stage affect responses in final stage in process.
File transfers between stages.
The criteria of interest are the following:
Springback of final component.
Thinning of metal sheet.
Design formulation:
The variables are the starting and ending binder force, linearly varying in between. 
Conclusions:
LS-OPT easily facilitates influence studies of process variations, introduced at any stage in the process, on the final component. 
Problem Solution: